The other night I thought - "what would the story room of the future look like?" and then decided to draw it up. - I'm posting this so the future can look at it and say " har har! he thought they would STILL be using actual story artists!.... har beep beep boop har."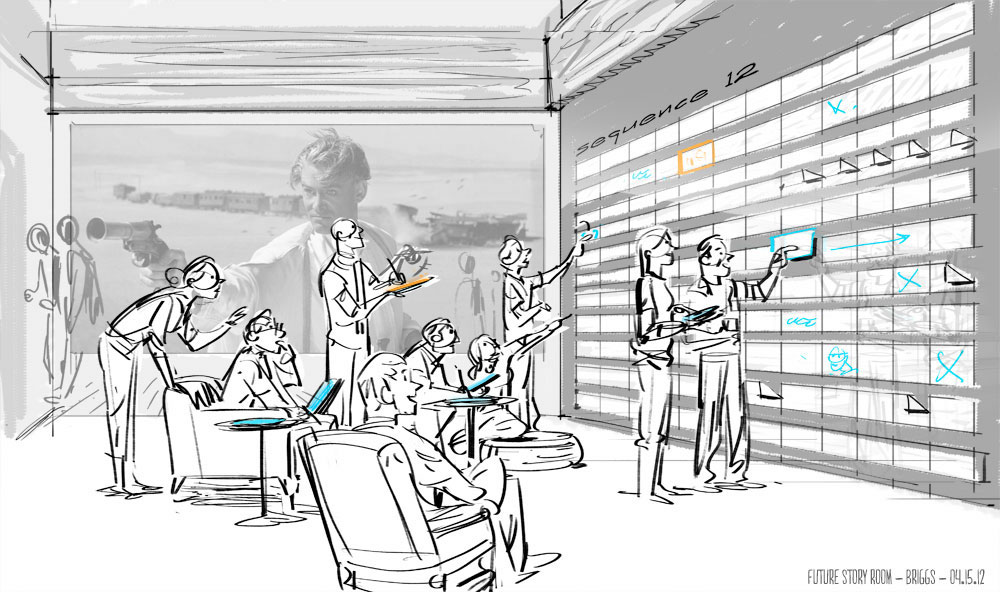 I like to watch videos predicting the future -
Here's Tom Sellick predicting the future back in 1993 -
I asked ChickPea what she thought of the future and she said, "it's not what it's all cracked up to be. The best time is right now - can you get me another beer?"