Getting over a string of illnesses we decided to take it easy this past Memorial weekend so I sat outside, enjoyed the fresh air and some relaxing sketching. The first batch was from a park near my house - there was a group of young boys there that were destined for trouble. They owned the park, hitting things, climbing all over it - completely without fear and unbreakable. I wish I was their age again!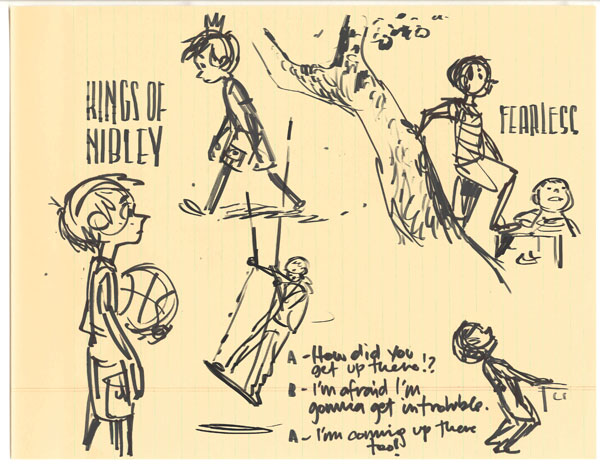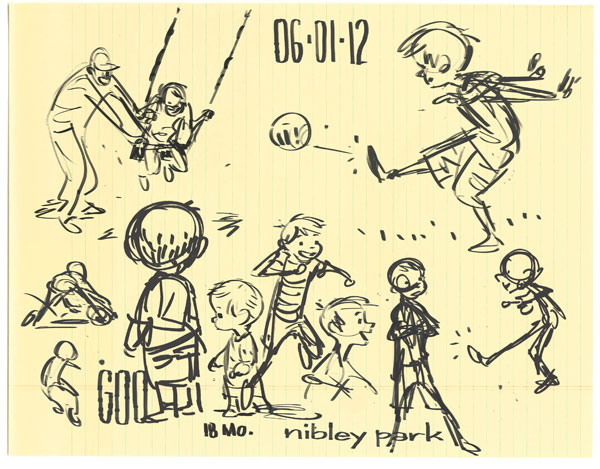 The next batch was from the Farmers Market in Los Angeles: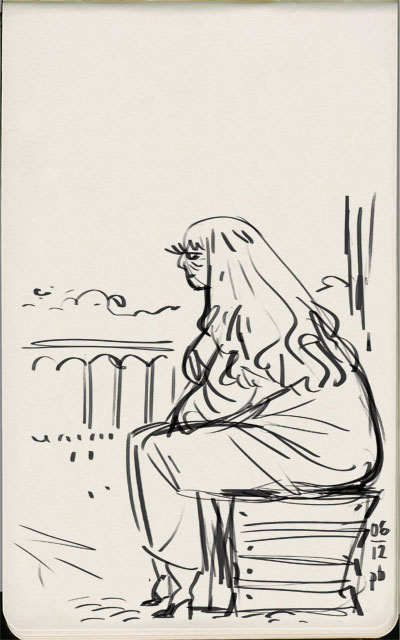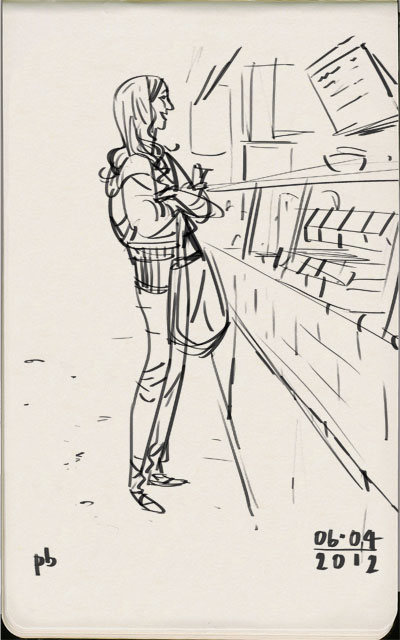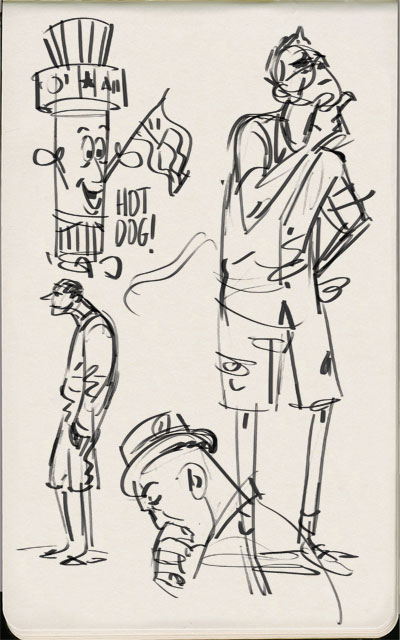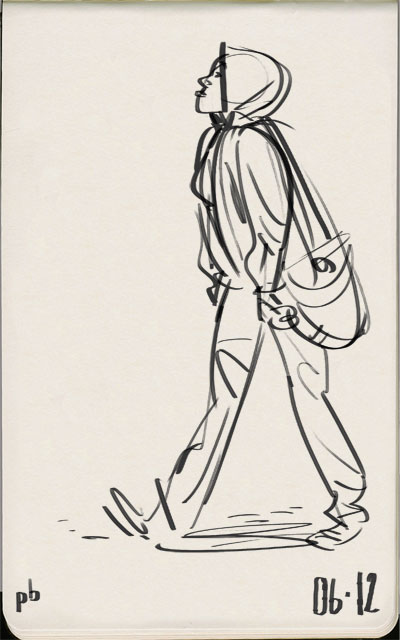 This is often the look I get when I don't realize I'm observing someone for too long. He looked like the late Bernie Mac so this is what I imagine he was thinking (- read in a Bernie Mac voice.)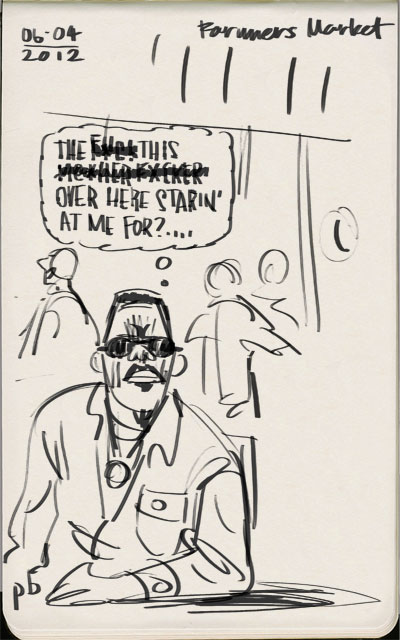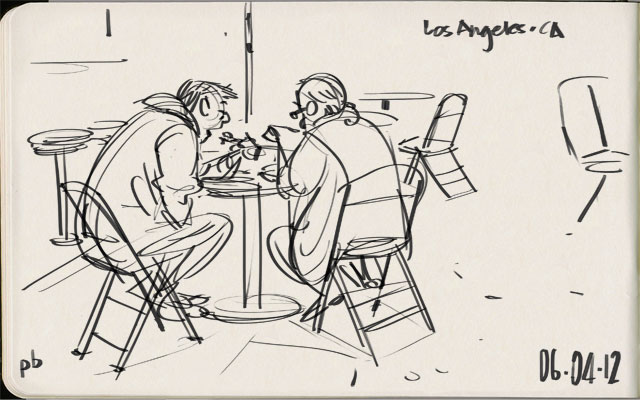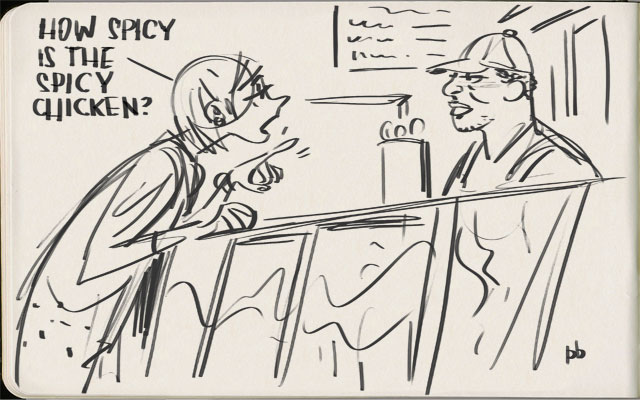 These old guys were deep into a discussion and looked like they were planning some kind of robbery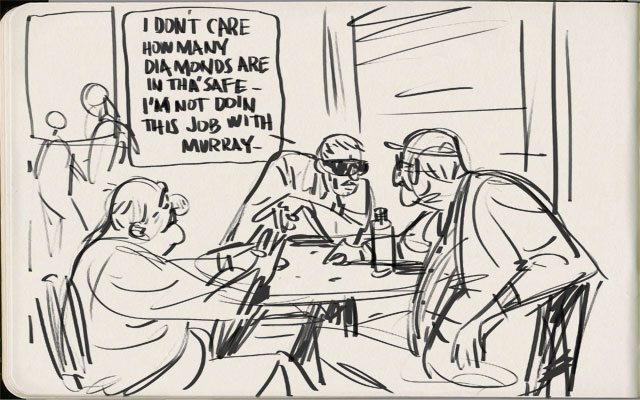 Also, here's the trailer for Wreck-It-Ralph!
Update: This is for Nima and David -
I just use my
pocket knife
- to cut a chisel tip in a sharpie nib.
I started doing this a long time ago when I board my story thumbnails on paper - Allows me to make big bold as well as sharp permanent ugly marks and not get too caught up in the details. The best is when the pen starts to die! -